Over the years we have moved toward fabrics dedicated to clothing initially in pure silk and along the years diversifying the fibers used in both pure and blends to make raw fabrics containing viscose, cotton, linen and wool.
Lately we have also added GOTS certified items to our catalog. Thanks to the type of our looms, we are also able to offer stretch fabrics with "finished" heights exceeding 150 centimeters.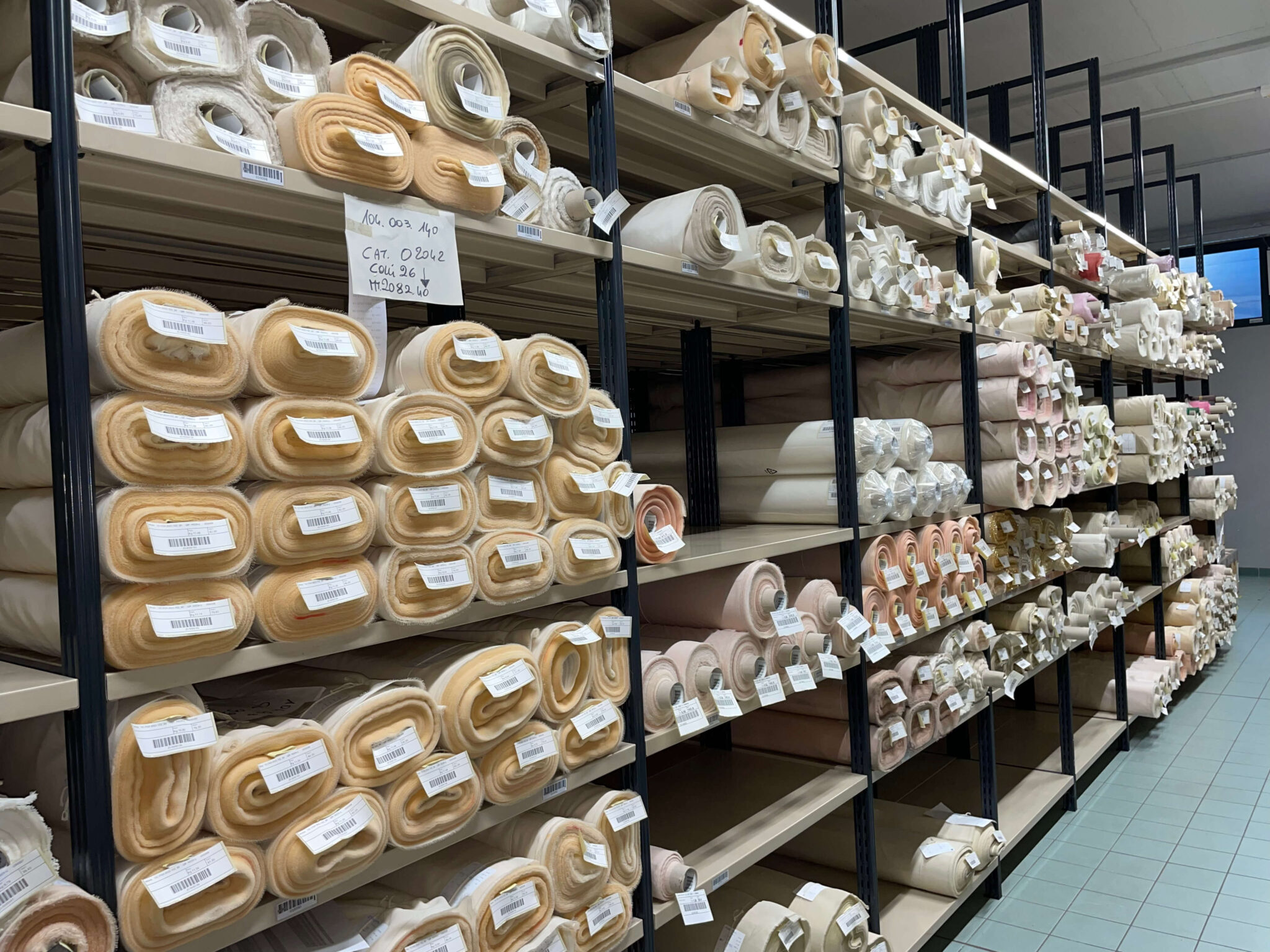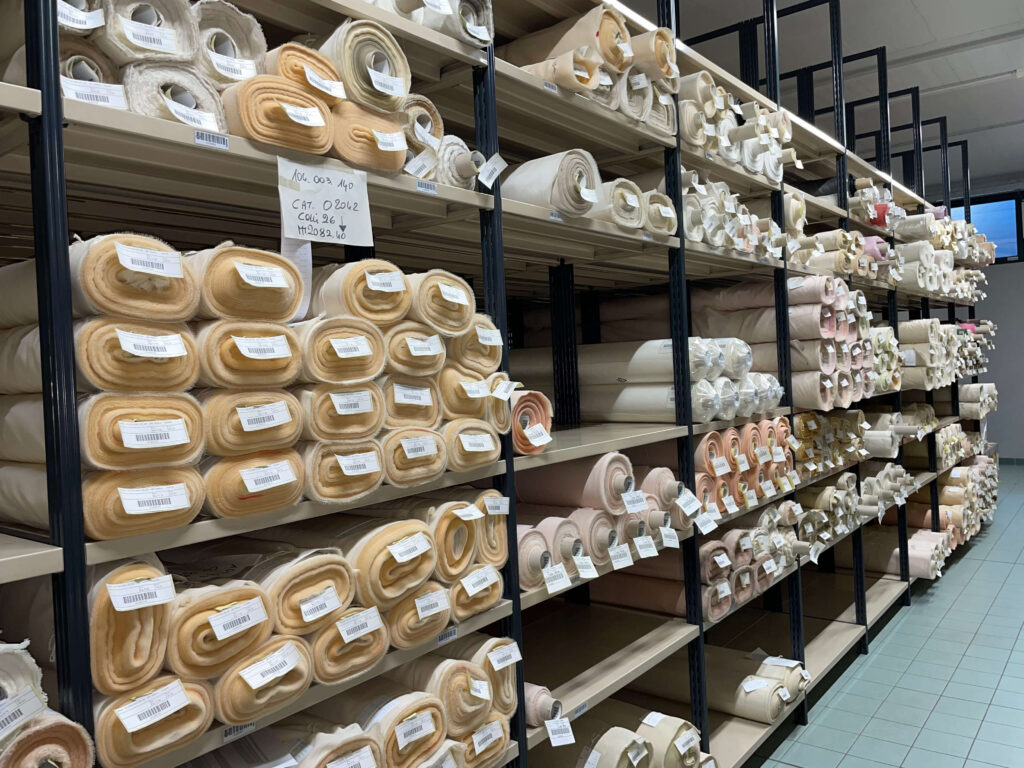 Another excellence that sets us apart in the market are plain fabrics made with extensive use of lamé yarns, with different titrations in a wide range of colors.
We make both firm and stretch fabrics.
We produce yarn-dyed fabrics where we use polyester microfiber. Today, upon customer request, we can make fabrics from recycled fibers by certifying them GRS. We have a very wide range of colors already tested and immediately reproducible although working by order we are able to fence and dye any customer color technically applicable to the fiber.